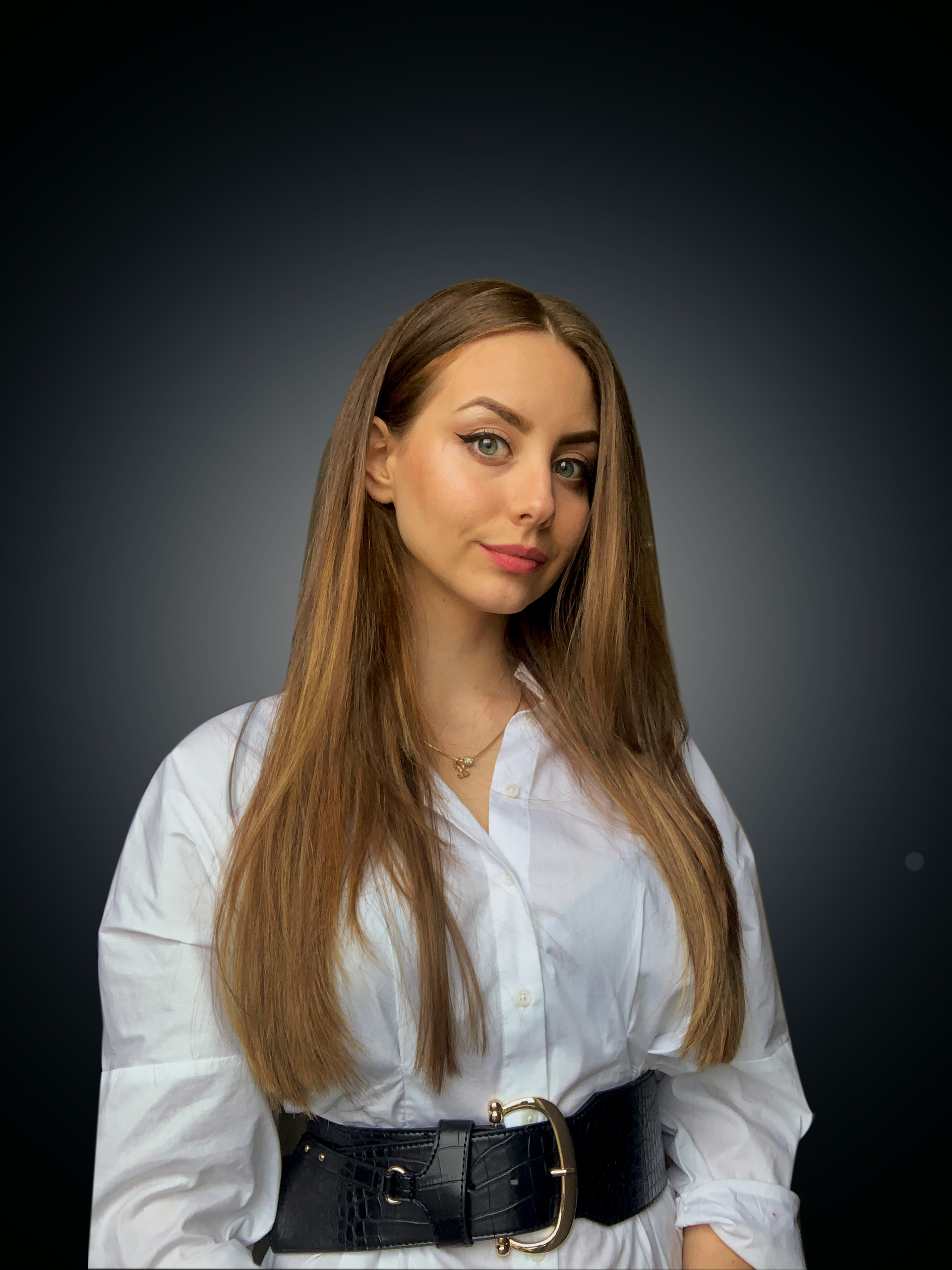 Hey! Thank you for being here. 
My name is Viktoria Kirilova, and here is a bit of my background.  I came from Bulgaria to Toronto, to follow my dream and to develop a successful career in the field of design. 
I chose to study Advertising and Graphic Design because I have always had a passion for the fine arts, but I wanted to be able to invest my talent in the digital world. And here I found myself. I can say that I am more than happy with what I do.
As a person, I am colourful, talkative and extremely positive. I think I am brave and combative and ready to accept new challenges. I love challenges and competitions, I think they make the best of us and provoke us to surpass even our wildest dreams.
I would say that art is all around me, I love to create and I love to see my thoughts come to life either on the white canvas or on the screen, whether under the form of appetizing cupcakes or a written calligraphy notebook.
The design I make, I would describe it in three words - minimalist, elegant and well thought out.  Reach me out, if you like my design! I'm excited for new creative adventures!